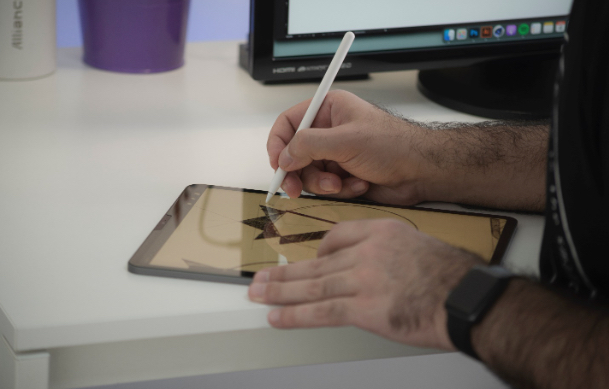 Top Skills for Logo Designers
Photo by Milad Fakurian on Unsplash
The field of graphic design has grown significantly over the years. When it comes to logo design, there are many opportunities for professionals or people looking to diversify their skill set. With changing trends and new tools or technology, there is a lot that you may need to follow. In this day and age, digitalization has changed the way brands or businesses engage with their target audience. It has also become easier for startups or small companies to create a strong brand identity and boost awareness.  
Since the logo is at the center of any promotional or branding strategy, it is important to get one that can grab attention across digital and print mediums. Now, for designers or even brand owners, this can be slightly challenging in the beginning. There are quite a few skills that you need to develop and improve to become successful in this field. 
Here are the three most underrated skills that will take to you to the top in logo designing. 
Communication 
Many people may not think this is as important for professionals or business owners. However, this is one underrated skill that can help with career growth and make it easier for you to deliver an impressive design. When working on a brand design, you need to communicate with your team members and the client too. This is where good communication skills can make a huge difference. You can easily understand the requirements of the business and establish clear goals for deliverables. 
It can also help you build a loyal clientele and expand your business or portfolio. In logo design, communication is one skill that could take you to the top in a short time. As you learn about the process of designing a brand symbol, you will realize how it can be highly useful for each step. From creating the first draft to getting feedback from the audience or team members, you need to focus on communicating your thoughts and ideas clearly. 
Technical 
This is another underrated skill that people in this field should work on developing. Good logo design requires knowledge of various tools and software that keep on upgrading as well. While most of them might be easy to use, having technical skills could give you an advantage over others in the industry. If you consider a free logo creator tool for instance, you may need to figure out how to make changes or adjustments to the templates quickly. 
Now, this is fairly simple as the tools are also designed to be used by small business and startup owners too. It is always a good idea to build on your technical skills from the beginning. This can make it easier for you to create a timeless and scalable logo for branding on digital channels such as social media networks, websites and email campaigns.
To make it to the top in logo designing, you also need to know about software such as Adobe Illustrator and variations of the icon. If you have technical skills, you can not only collaborate with professionals on different projects but attract the attention of new clients as well. 
Creative 
Now, it may seem obvious but you do need to be very creative to succeed in logo design. Most businesses are looking to hire professionals who can help deliver a unique brand symbol that can boost recognition in a short time. With creative skills, you may find it easier to grow your portfolio and establish a name in the industry. They can also help you during the different stages of design as well. 
When you are working on a brand icon, you need to make sure that you choose the right elements such as color, fonts and shapes or imagery. This is where creativity can help people create a memorable and relevant logo that can last for years without any changes. It also allows you to add a meaningful message in the design and encourage the audience to think about it later on too. 
So, you need to focus on developing creative skills that make your designs identifiable and appealing. By doing so, you will be able to achieve all your career goals and work with established brands or corporations in the future as well. 
To Sum Up 
These are a few underrated skills that will take you to the top in logo designing. Its important for people to build on them from the beginning. Such skills can help you create impressive brand symbols for clients and the audience, and work with different tools easily. You can also make it easier for your team to understand the guidelines from various clients or brands.